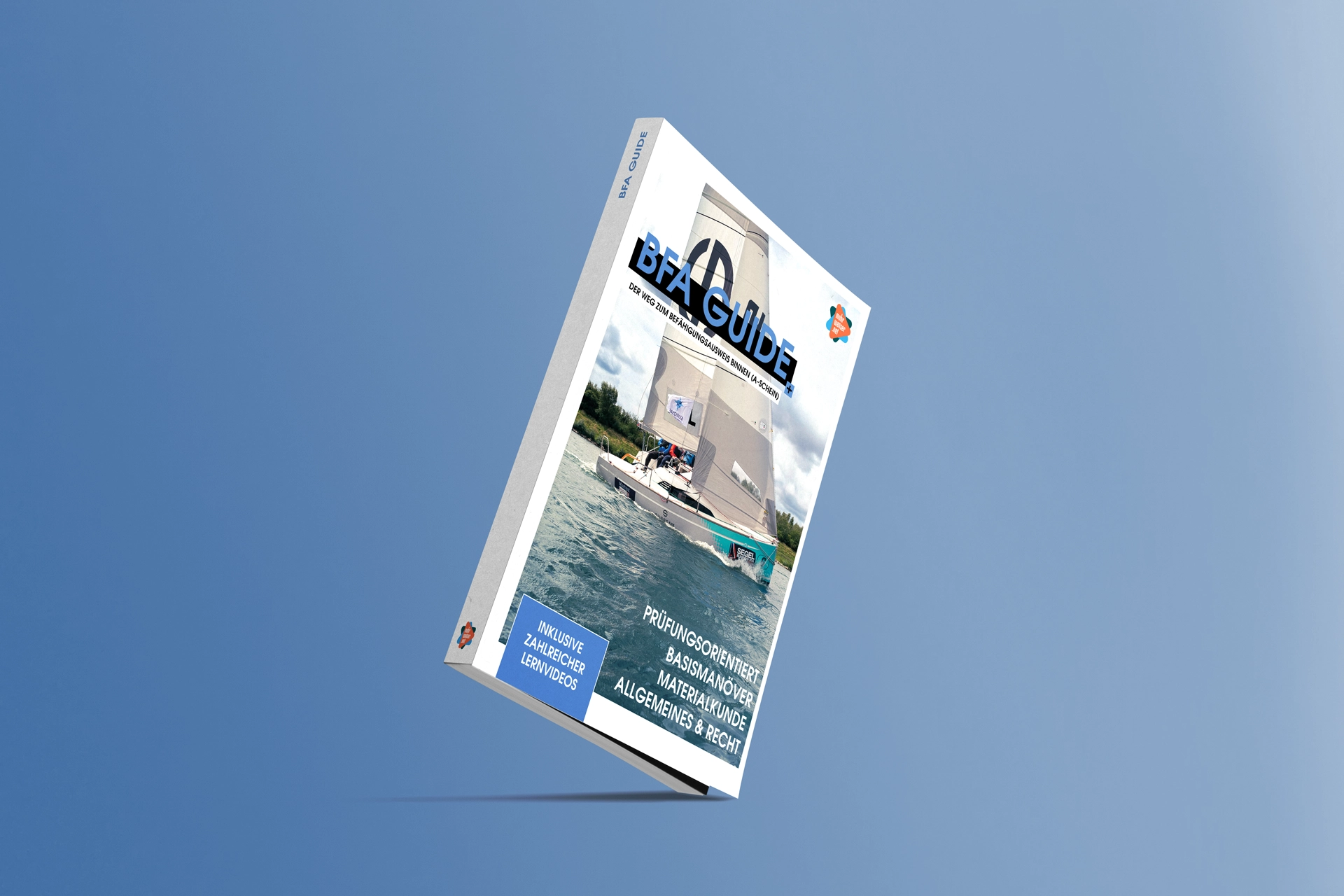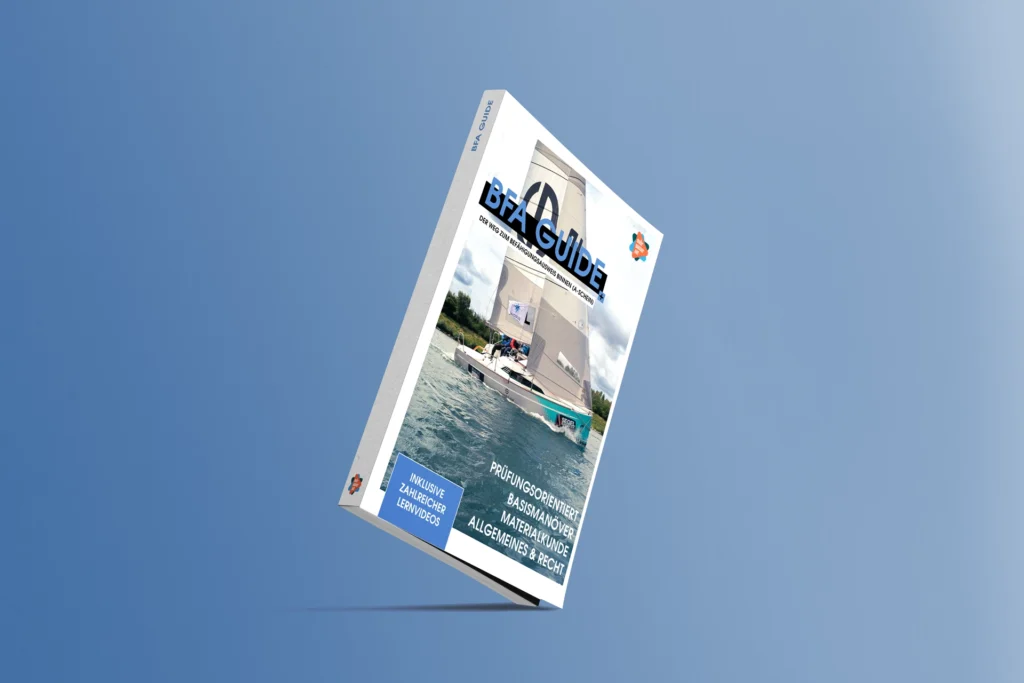 THE BFA-GUIDE – THE MODERN WAY TO A SAILING LICENSE!
Finally, there is a modern and complete learning document for prospective sailors. The BFA guide leads clearly and comprehensibly through all chapters of the examination regulations of the ÖSV (Austrian Sailing Association). In addition, the BFA-Guide offers learning videos for maneuvers and knots, a detailed glossary as well as an introduction that conveys the soul of sailing. The BFA-Guide is suitable as accompanying literature for a sailing course as well as for self-study.
The authors Michael Grimm and Anton Hampl from our boats2sail team are among the most experienced sailing coaches in Austria. With the BFA-Guide they have created a crisp "sailing bible" for beginners as well as a reference book for hobby sailors. The format is handy and the design modern and pleasing.
KEY DATA BFA-GUIDE:
– Pages: 116
– Material: Content: 135 Bilderdruck matt // Cover: 235g Chromokarton
– DPrint: 4/4c, Process
– Refinement: matte cellophane, partial UV-varnish on the cover
– Finishing: PUR Perfect binding, trimmed to format
CONTENT BFA-GUIDE:
– Basismanöver & Jachtbedienung
– Segeltheorie & Segelphysik
– Bootskunde und Tauwerk
– Sicherheit
– Trimmen
– Regatta
– Knoten
– Seemannschaft und seemännische Sprache
– Wetter
– Recht
– Manöverkunde